---
---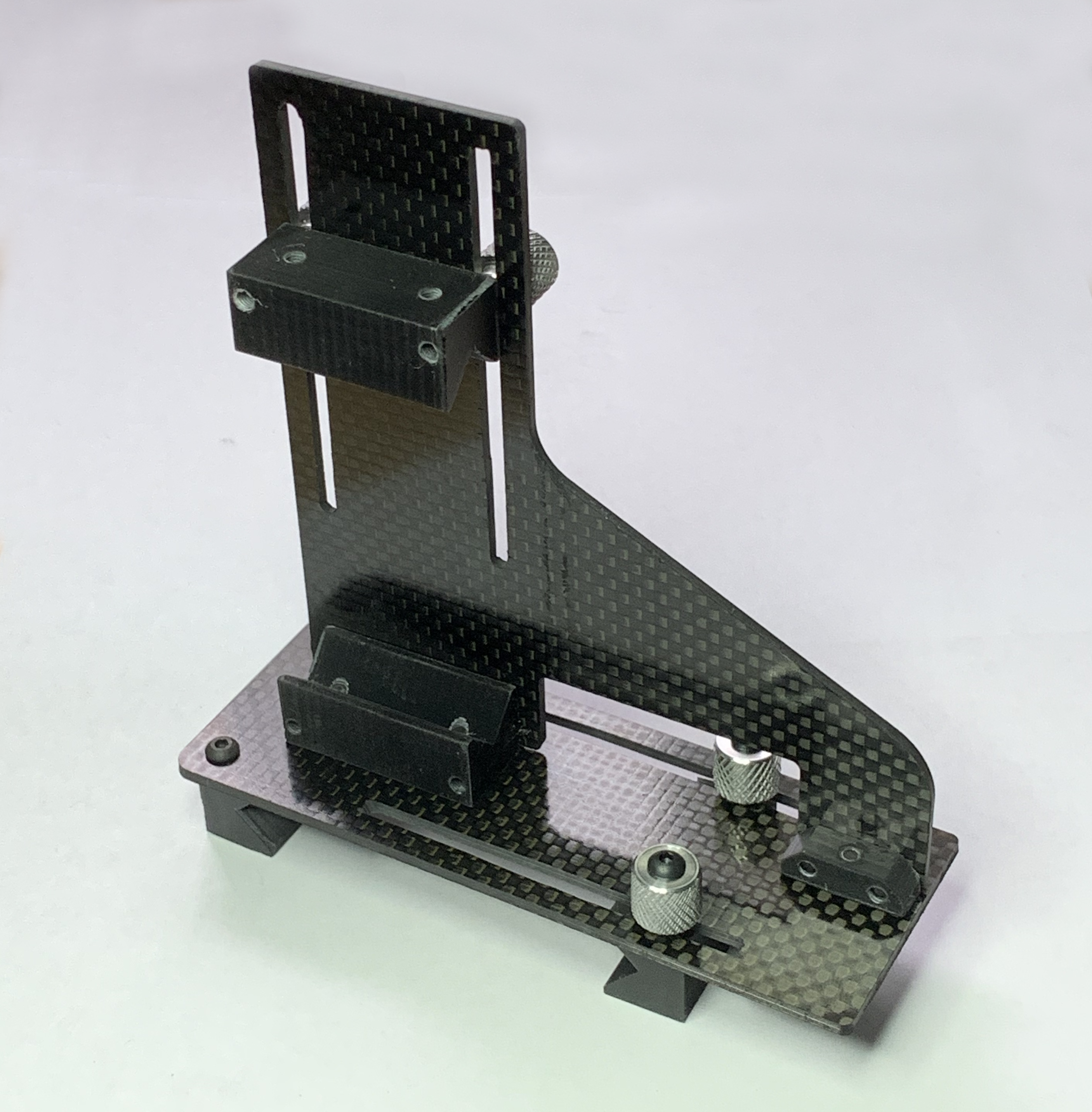 (Note: If you're looking for the Pitch Gauge Phone Mount to help fund the Android side of the development that's done in conjunction with some Android consultants please Click Here)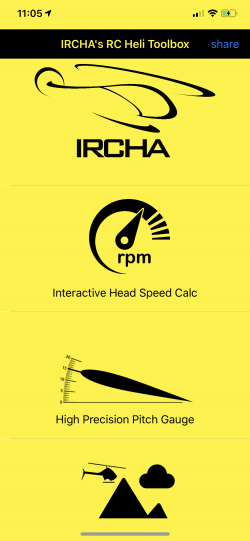 ---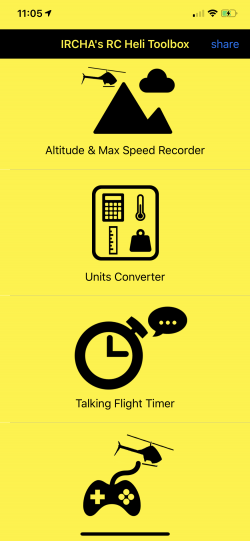 ---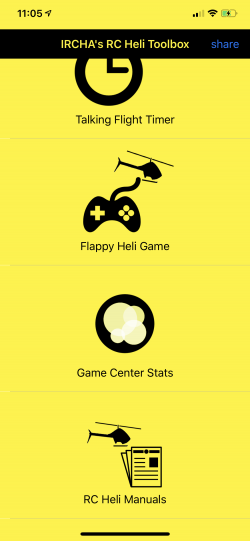 ---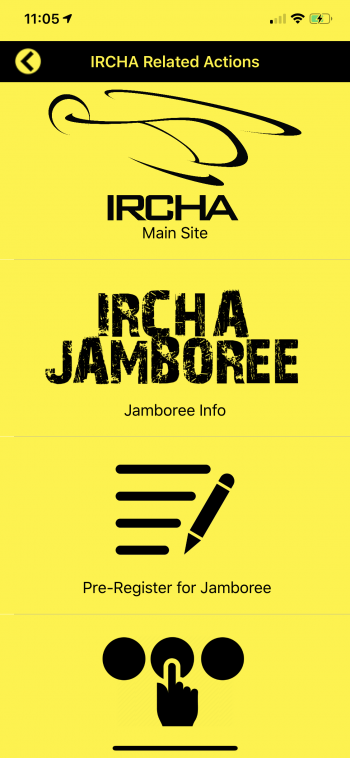 ---
IRCHA RELATED
This section is used to access the IRCHA website, to do the following:
Access IRCHA's Main Site
Access the Jamboree info
Register for IRCHA's Jamboree
Vote on IRCHA sanctioned competitions
---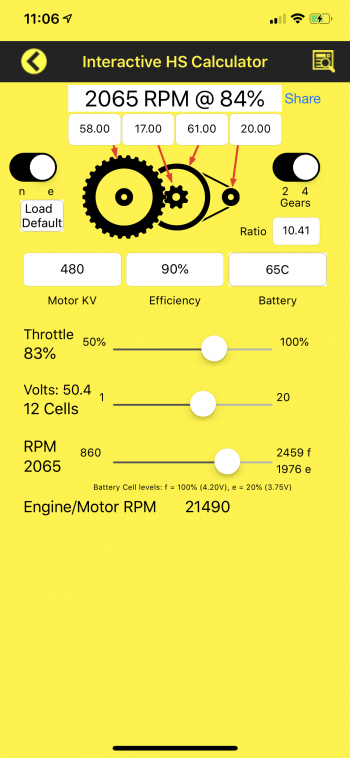 ---
Interactive Head Speed Calculator
This section calculates head speeds interactively by sliding the dots and finding the desired head speed. It uses both one and two stages (2 gear and 4 gear).
---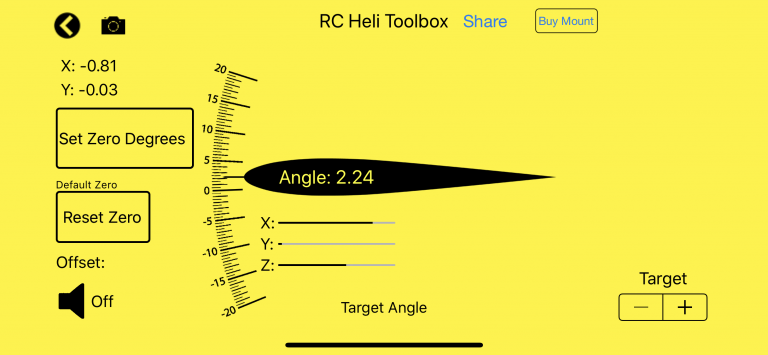 ---
Ultra-High Precision Pitch Gauge
This section is used to measure the pitch angle taking advantage of the very precise accelerometers present in today's phones and using the high power processor present in the phone to do high-speed digital signal processing of the accelerator's signals.
---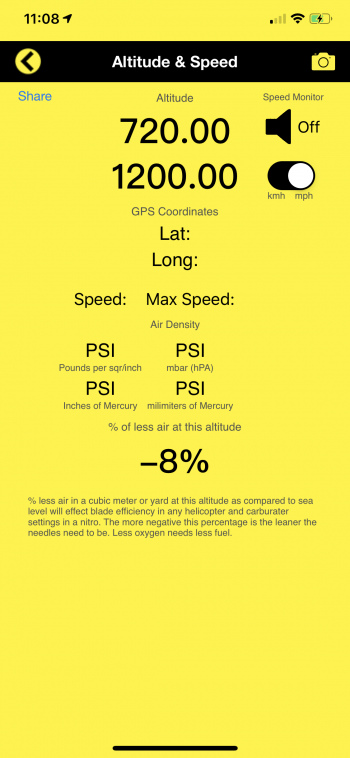 ---
Altitude and Max Speed Recorder
This section is used to show the altitude of the flying field so that pitch changes can be made accordingly and if you have an old small phone you can strap it to your heli and record the maximum speed it does while flying.
---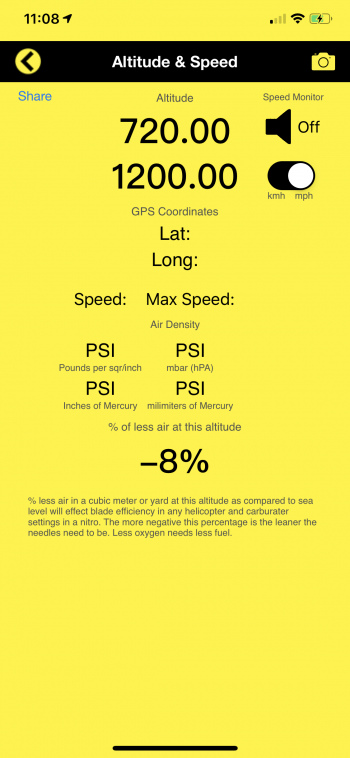 ---
Units Converter
This section is used to make unit conversions in the most commonly used units in the RC Heli Hobby.
---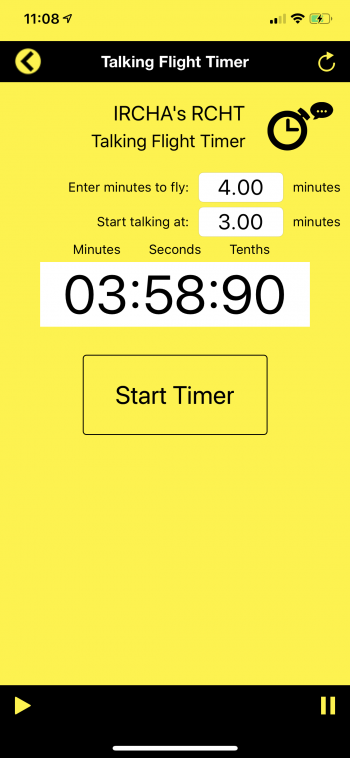 ---
Talking Flight Timer
This section is used for pilots that either don't have timers or who want a more feature-rich timer for the flights.
---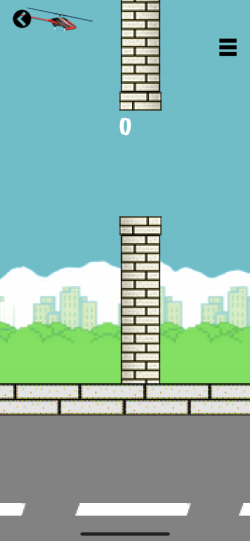 ---
Flappy Heli Game
This game is a version of the well known flappy bird game but using an RC Heli instead. Tapping the screen the heli jumps gaining altitude and drops when the screen is not tapped while the pillars advance allowing you to adjust the height to pass the pillar. Fun game.
---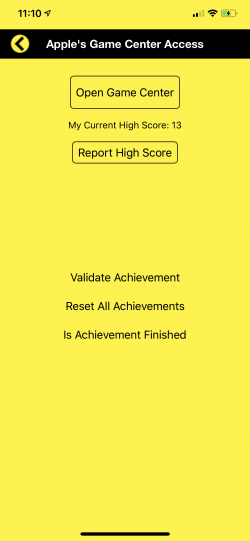 ---
Apple Game Center
High Scores can be stored in Apple's game center servers for record keeping..
---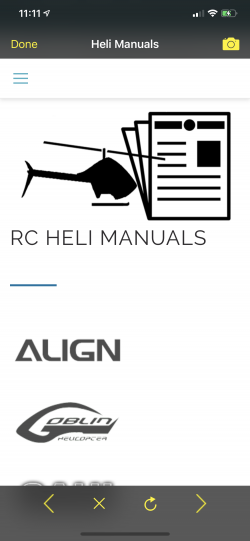 ---
RC Heli Manuals
This section takes you to the IRCHA page that stores the links to RC Heli Manuals
---