International Radio Controlled Helicopter Association
---
Radio Controlled Helicopters is where you find a cure for stress, friendly people, & the finest hobby ever!
---
Time to the next IRCHA Jamboree Aug 7th-11th 2024
---
IRCHA was created in 1989 by founder Don Chapman as the representative body for helicopter pilots.

The Academy of Model Aeronautics (AMA) recognizes one organization as the Special Interest Group for each particular segment of the hobby. IRCHA is the Special Interest Group (SIG) for the Radio Controlled Helicopter segment. IRCHA also organizes an annual event called the IRCHA Jamboree.
---
With hundreds of RC Helicopter Pilots enjoying our Jamboree event every year, the event has become the premier event for the RC Helicopter Industry. For many years this has been the place where pilots from around the world come together for a yearly celebration of our wonderful hobby.
---
---
We at IRCHA are constantly visiting events and shows, bringing helicopters and people to help spread the word of our hobby. Doing so requires dedication of volunteers and funds to advertise and promote our hobby. IRCHA is the ultimate vehicle to provide this promotion. With the largest RC Heli event in the world and the World Champion competition, IRCHA is the predominantly organization in this section of the RC Hobby. Joining IRCHA allows us to make these events and promotions stronger and bigger. Your help goes towards the growth of the hobby. Join today!
---
IRCHA 2023 PLATINUM SPONSORS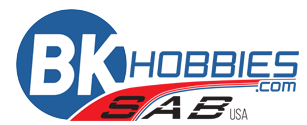 IRCHA 2023 SILVER SPONSORS